Sunday's Best Deals: Noise-Canceling Headphones, Robotic Vacuum, Sonicare Toothbrush, and More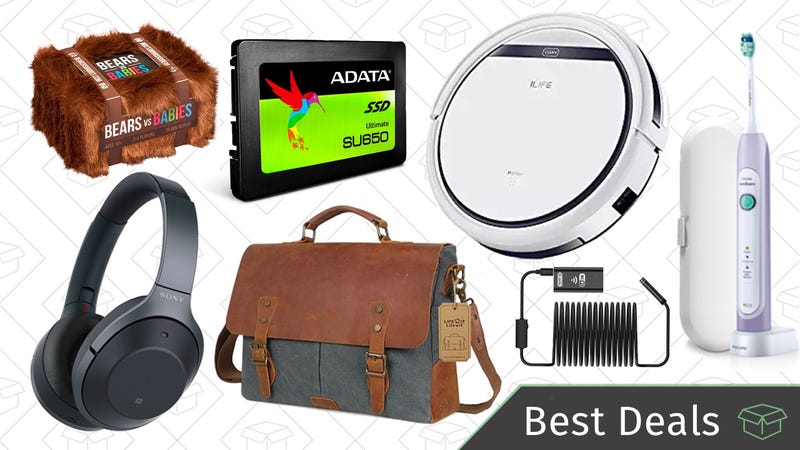 Spend your Sunday with deals on Sony noise-canceling headphones, a $119 robotic vacuum, a Sonicare toothbrush, and a whole lot more.

The Kinja Deals Guide to Discounted Mother's Day Gifts
You can and should shower your mom in gifts this Mother's Day, but you don't need to overspend to…
Read more Read
Bookmark Kinja Deals and follow us on Twitter to never miss a deal.
BEST TECH DEALS
Sony's WH1000XM2s put the noise-canceling headphone world on notice when they were released last year, and now, you now they're back on sale on Amazon for $50 off. They're still an investment at $298, but if you spend any significant amount of time in planes, trains, or just a noisy office, they'll probably be the best thing you buy this year.
---
An SSD is the best upgrade you can get for your PC, and Read Story