The Most Important New Smartphone Feature Is a Little Magic Slot
When LG announced its new flagship smartphone, the G5, at Mobile World Congress yesterday, it did something radically different. At the base of the phone, LG built a small slot it might just change everything.
Here's how the thing works: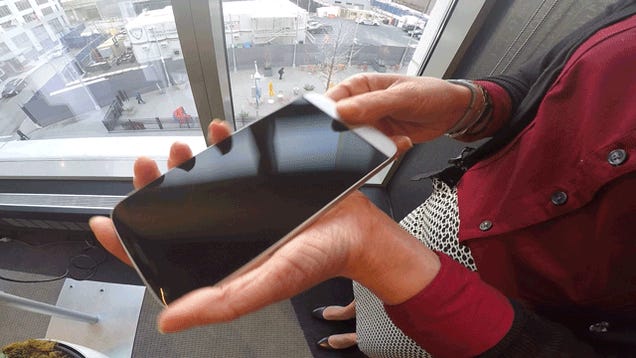 This new slot gives LG the distinction of being the only all-metal smartphone with a removable battery—something that even its chief rivals, Samsung and Apple, have failed to achieve. But the slot also makes the G5 a first of something else, something much more exciting.
Entirely new gadget modules, like a camera grip or a hi-fi DAC can be inserted into the G5's battery slot, enabling the phone to do much more than browse Facebook and send emails. The result is what you could call a modular smartphone. Though it's not…