This Discounted Carpet Scrubber Is Actually Two Cleaning Gadgets In One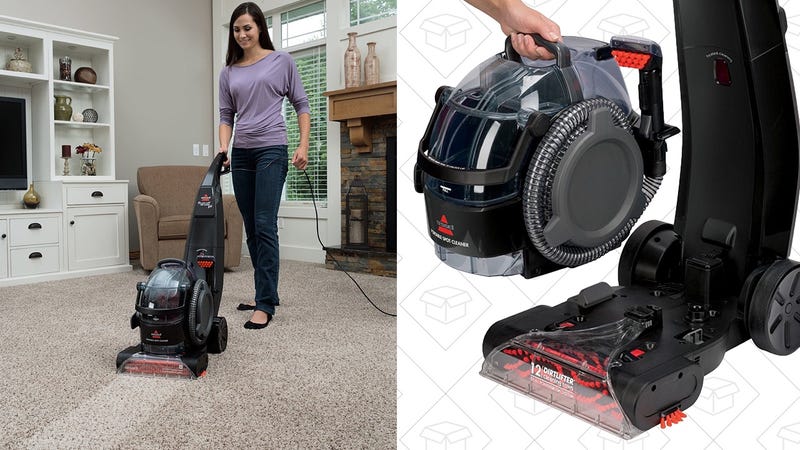 If you've never deep-cleaned a carpet, get ready for an eye-opening experience when you see just how much crap a person can track into a home.
The Bissell DeepClean Lift-Off Deluxe isn't the cheapest carpet cleaner we've ever seen at $127 refurbished, but it has a pretty cool trick up its sleeve. The entire cleaning unit actually lifts off the wheeled base, so you can go from cleaning your floors to scrubbing your car or sofa in a flash. Today's price is over $40 less than buying it new, but it's only available today, or until they're all cleaned out.
---