You Probably Don't Need a Laundry Folding Machine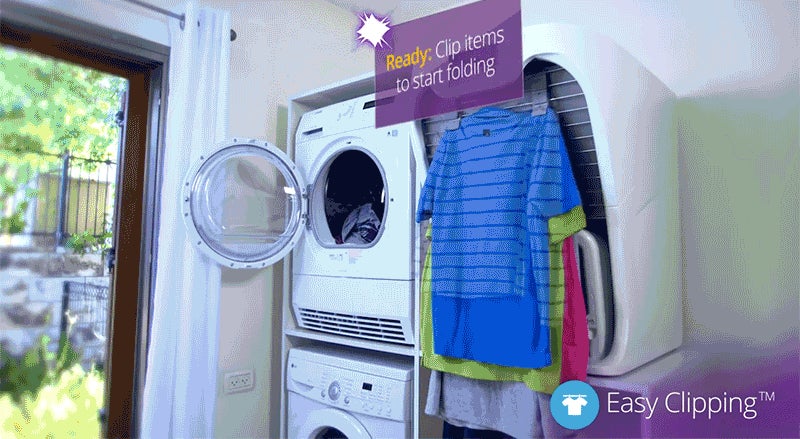 The makers of the FoldiMate realize that the worst part of doing laundry is having to fold all your clothes once they come out of the washer and dryer. A third machine that does all that for you could revolutionize chores as we know it, but the FoldiMate might not be the answer to our lazy prayers.
Designed to sit next to your other laundry room appliances, the FoldiMate is able to neatly fold, steam, de-wrinkle, and even soften your clothes using your fabric softener of choice. Folding takes as little as 10 seconds per garment, and when it's done you're left with a neat stack of clothes ready to be hastily crammed into a dresser drawer.